IT STARTED IN THE 90'S
The Luxury Lakeside Resort in the Foothills of the Adirondacks
A vision in the 90's that is now a reality. The Kuyahoora Lodge was inspired after visiting a private resort in Park Rapids, Minnesota. This resort had it all, with over 700 acres of fishing, snowshoeing, archery & shooting to pool tables & ping pong. A luxury resort hidden in the middle of no where, so exclusive, google barely knows about it. This sparked the Kuyahoora Dream, where NSI Executives could go & work, while soaking in the beauty of the Adirondacks. The Vision in the 90's became a reality in 2006 when 60 acres of lake frontage was available on Hinckley Lake. The land was already named Kuyahoora after the region surrounding it. When the recession hit in 2009, building the Kuyahoora Lodge was put on hold. The focus on expansion increased. Slowly, Kuyahoora began to expand by acquiring neighboring properties along the lake now totaling over 150 acres with 8 current cabins available for rent. In 2015, the building process began taking almost all of three years to finish. This magnificent 13,000 sq ft under roof, luxury resort was completed in 2018 starting the beginning of the Kuyahoora Resort. Hand crafted and designed with corporate in mind. The Kuyahoora Resort was built tailored for luxury, a 3 story elevator and a bar on each floor, equipped with pool tables, shuffle board, a fitness center & wine cellar. Resort Guests can enjoy the luxury lifestyle while soaking in the serenity of the Adirondacks.

The Lodge is the first of many projects to take place on Kuyahoora Resort, the next project began in 2019, our onsite restaurant located on the opposite end of the property. Rocky's on the Lake is an Italian Restaurant, Sports Bar alongside the lake. Enjoy a classic Italian Meal & Cocktails alongside Hinckley Lake or grab some pizza & wings and hit the beach to catch the sunset. Our expansion has just begun, we plan on expanding even further tailored to luxury corporate retreats & family reunions. Follow along on Facebook to stay up to date with our Kuyahoora Expansion, We look forward to hosting your company & family!
Guest Amenities at the Kuyahoora Lodge
13,000 sq ft overlooking Hinckley Lake
6 bedrooms (Can sleep up to 18 comfortably)
10 bathrooms
3 guest bars
3-story glass elevator
Full gourmet kitchen with additional full prep kitchen
Game room with pool table
Fitness gym
3 outdoor fire pits
Large deck over looking the lake
Complimentary kayaks and paddle boards
Pontoon boat rentals available upon request and availability
On-site Amenities for Guests at the Kuyahoora Lodge:
Exclusive Resort Fitness Center
State of the art cardio equipment
Resistance Training Machines
Free Weights
Dynamic Infrared 4-Person Cedar Sauna
Masseuse Services (by appointment)
Relaxation Area
On-site Restaurant Rocky's on the Lake
Dine with us at our on-site restaurant, offering a wide array of delicious meal options, pizzas, pastas, sandwiches or our exciting weekend brunch!
Private dining available in our new lake-facing dining room with private bar and restrooms, dining room can accommodate up to 60 people comfortably.
Private chef and catering options available to lodge guests by request.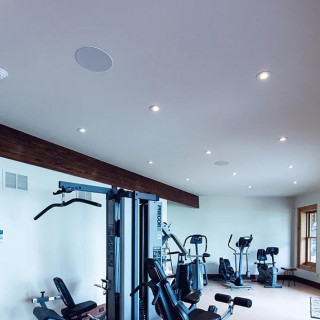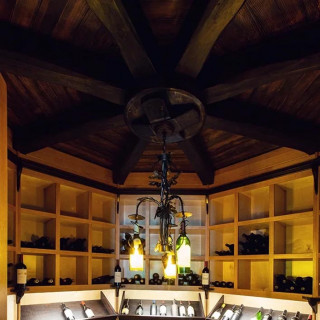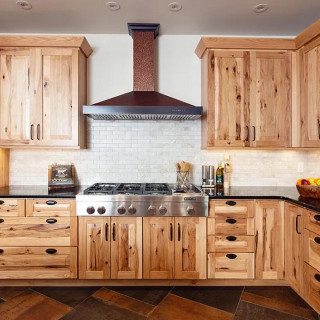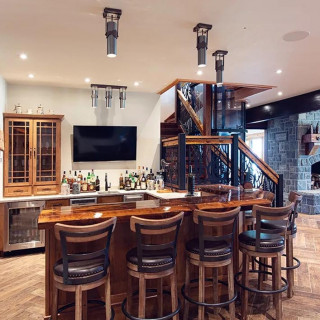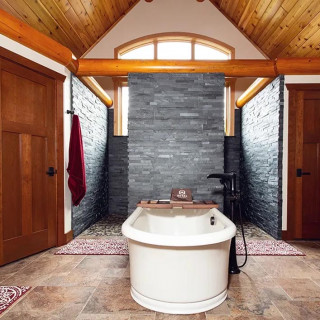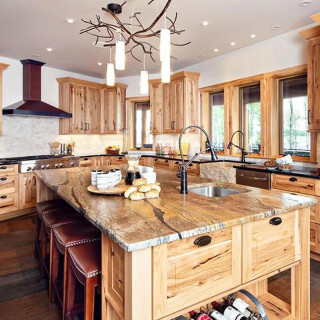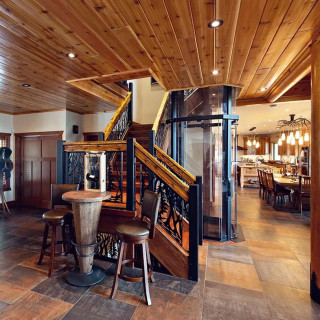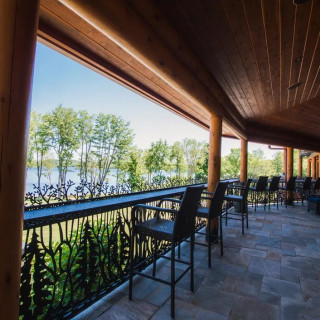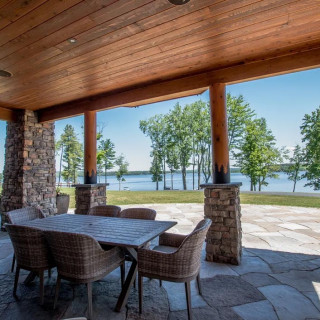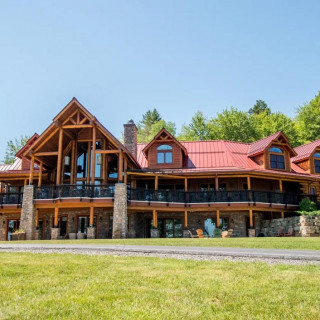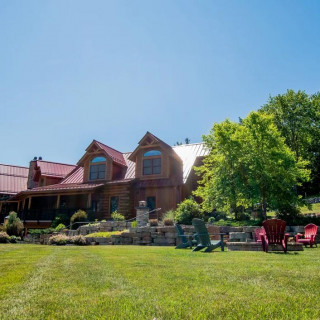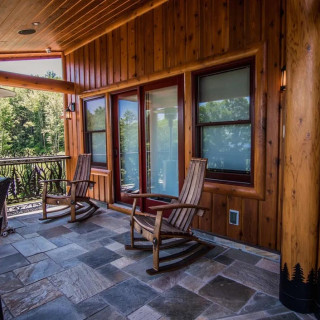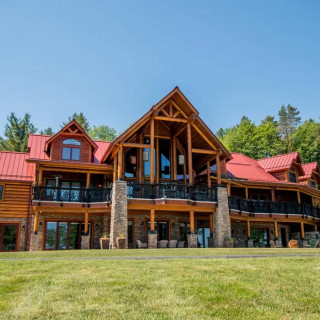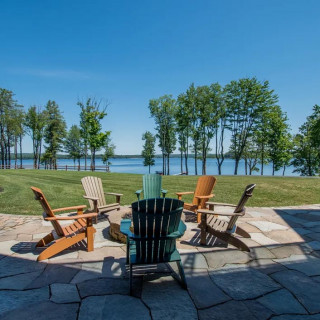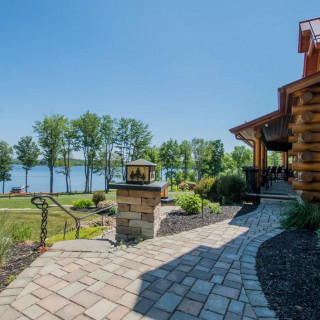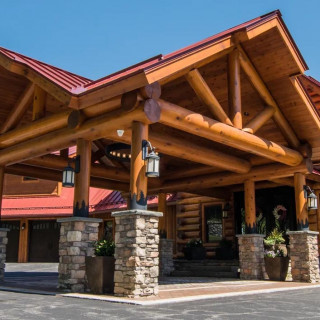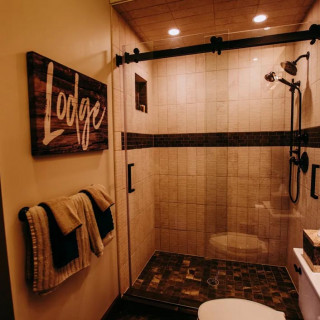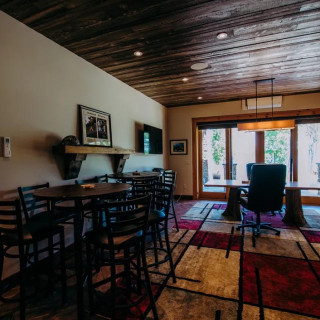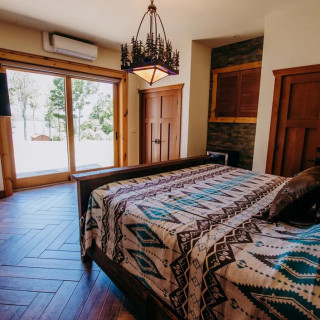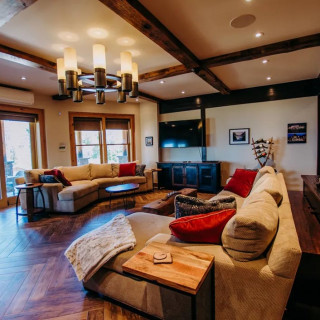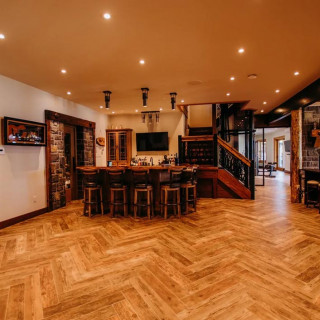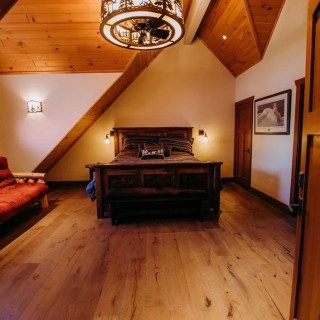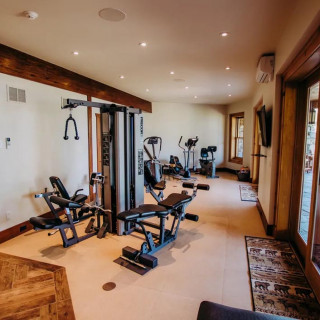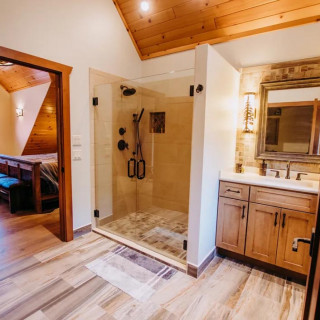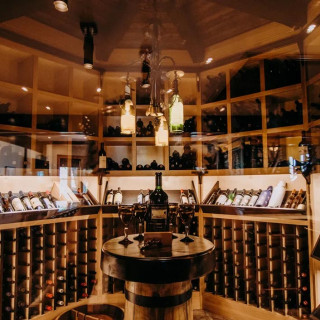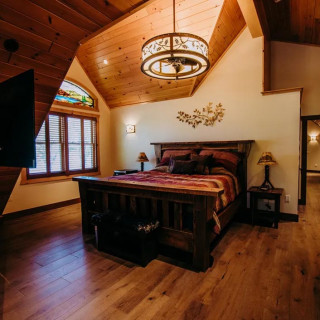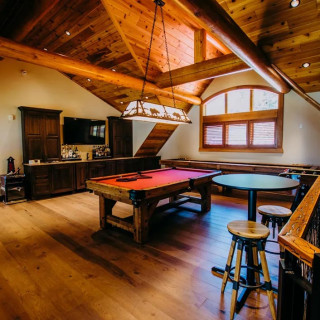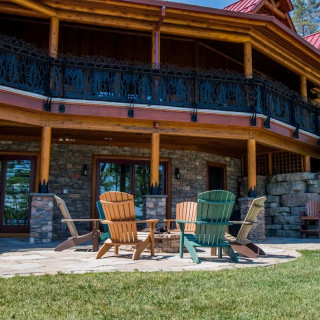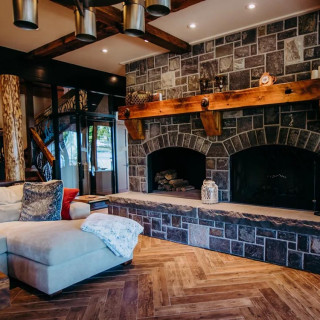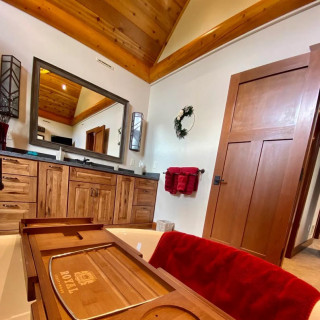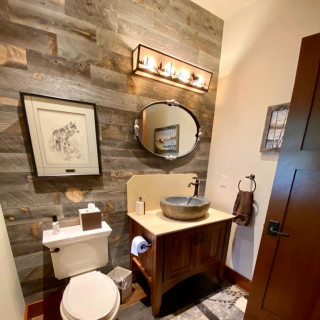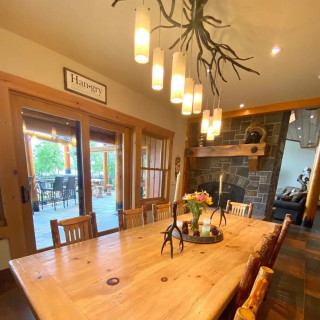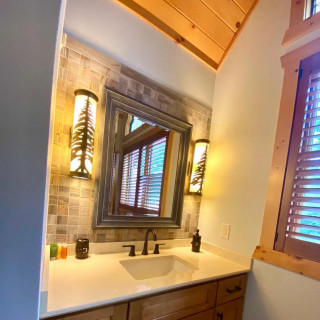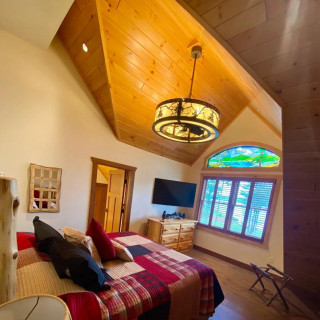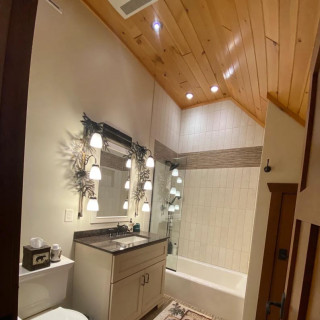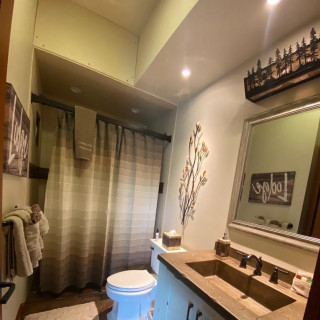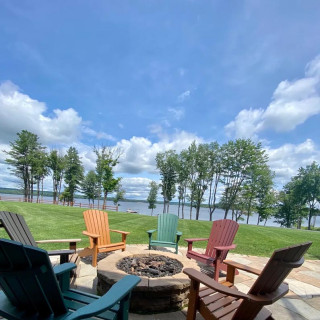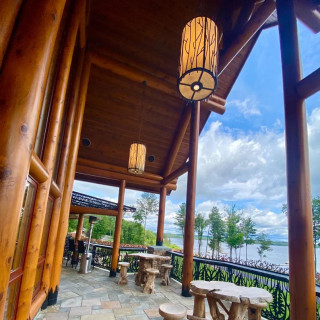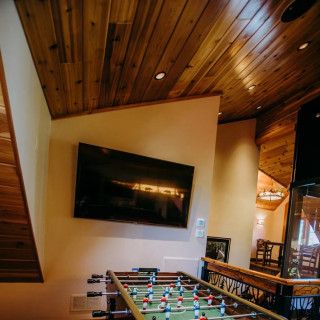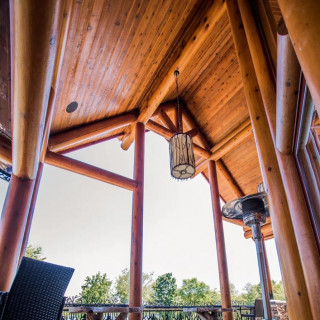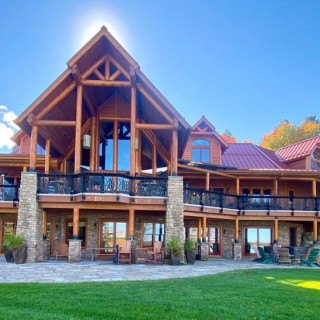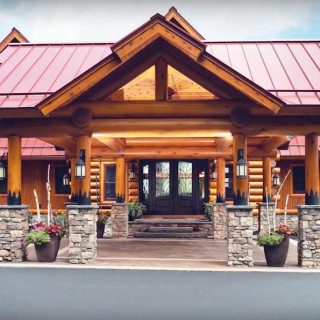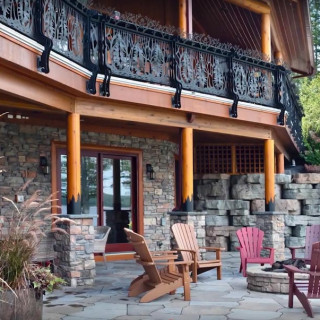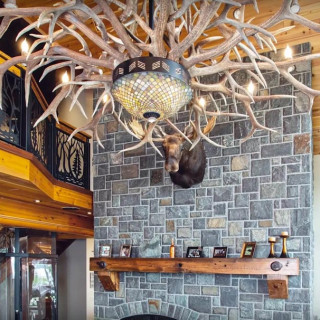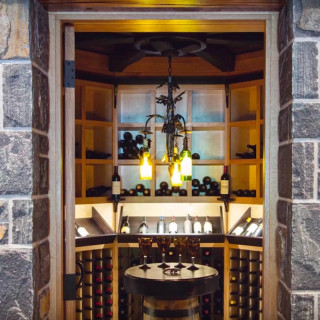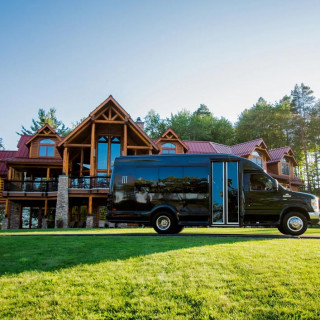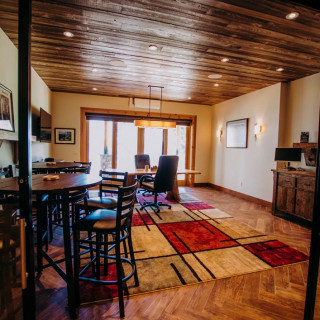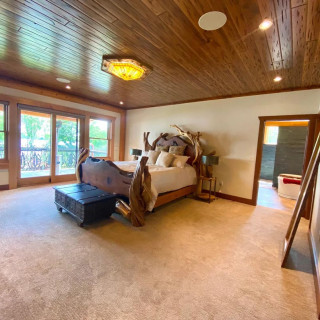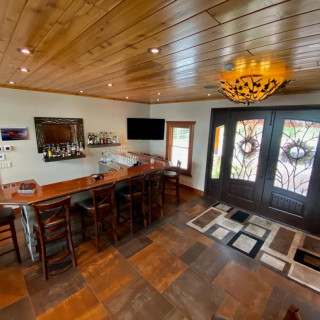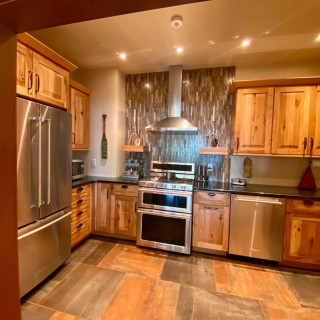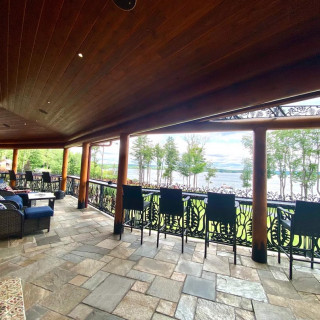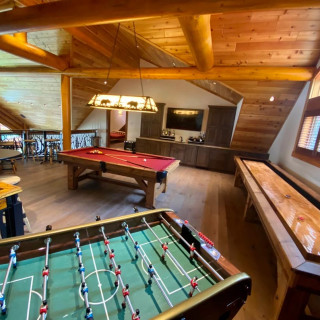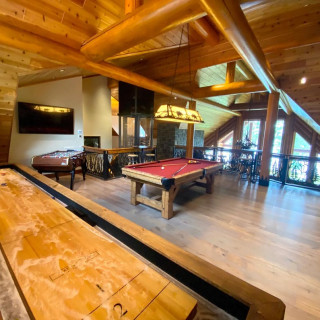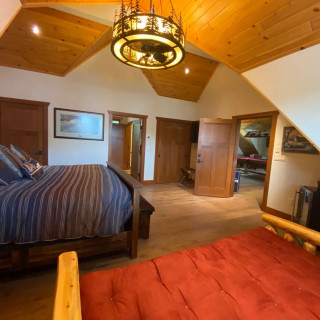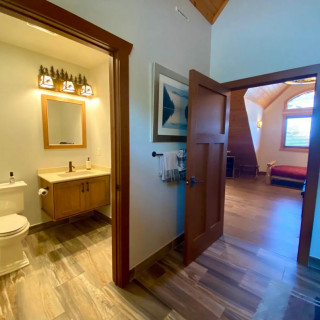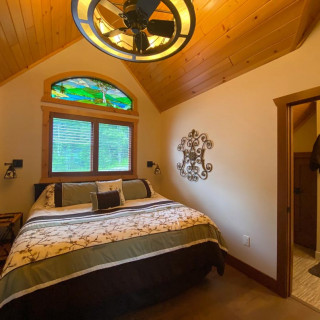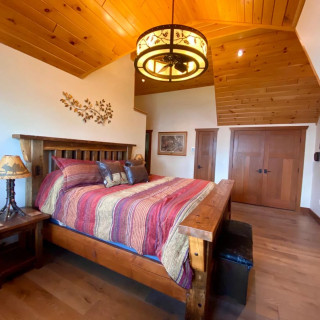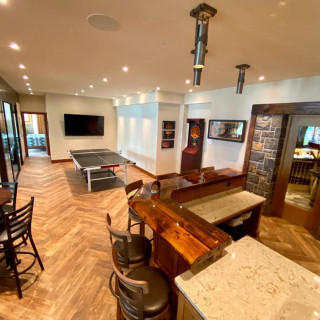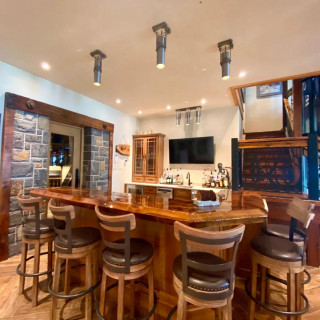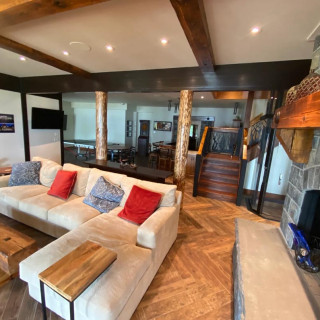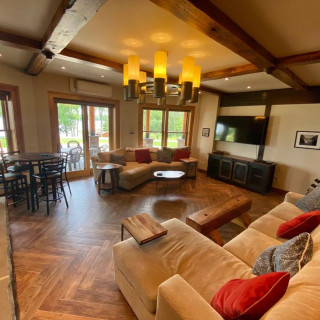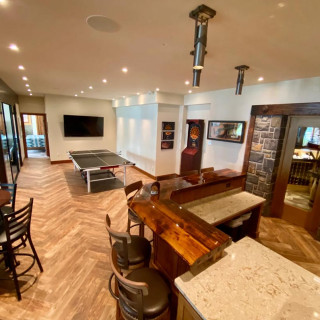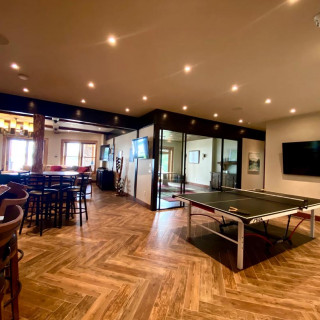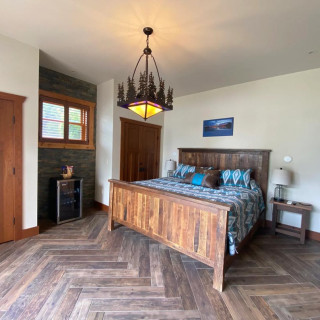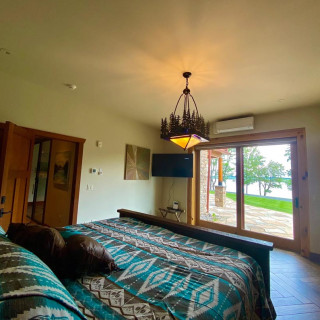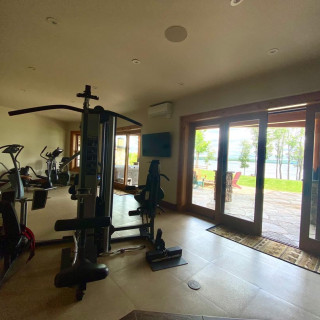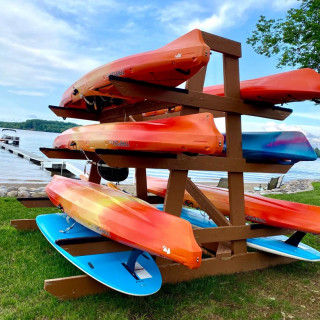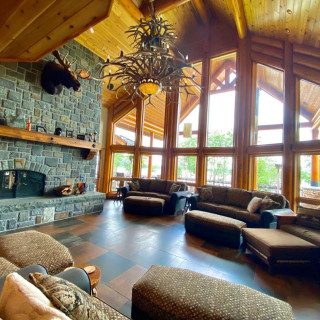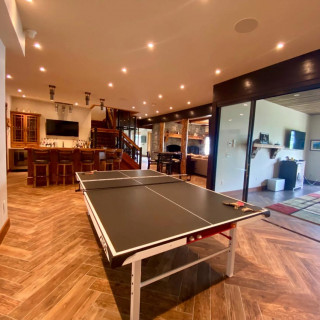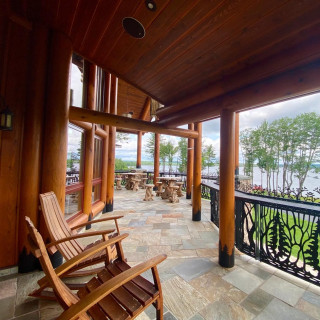 No matter the season, enjoy the outdoors with our onsite amenities!
5 miles of walking trails
Complimentary kayaks and paddle boards
Pontoon Boat Rentals
Mountain Bike Rentals
Cabin and beach fire pits
Fishing in our on-site pond or on Hinckley Lake
Snowmobile Trail Access
Snowshoeing
Ice Fishing